All New Electric Mustang Mach-E SUV
Reserve Yours Today!

AN ELECTRIC NEW ADDITION TO THE MUSTANG FAMILY
Built from all the passion of its iconic heritage, Mustang Mach-E is a new shape of freedom.
Get ready for 0-60 thrills with zero emissions.
Reserve your First Edition. Quantities limited.
Mustang Mach-E All Electric SUV
FULL CAPABILITY
Available electric all-wheel drive delivers exceptional handling and capability. Front and rear motors distribute power to individual wheels, so it can help you take on snowy roads.
Chicagoland wondering what happens when
an all-electric vehicle meets the extreme conditions of a punishing snow and subzero temp (as low as -40F!) test?
Preproduction model shown.
ELECTRIC EXHILARATION
Think battery electric vehicles and speed don't mix? Prepare for a jaw-drop.
Preproduction model shown.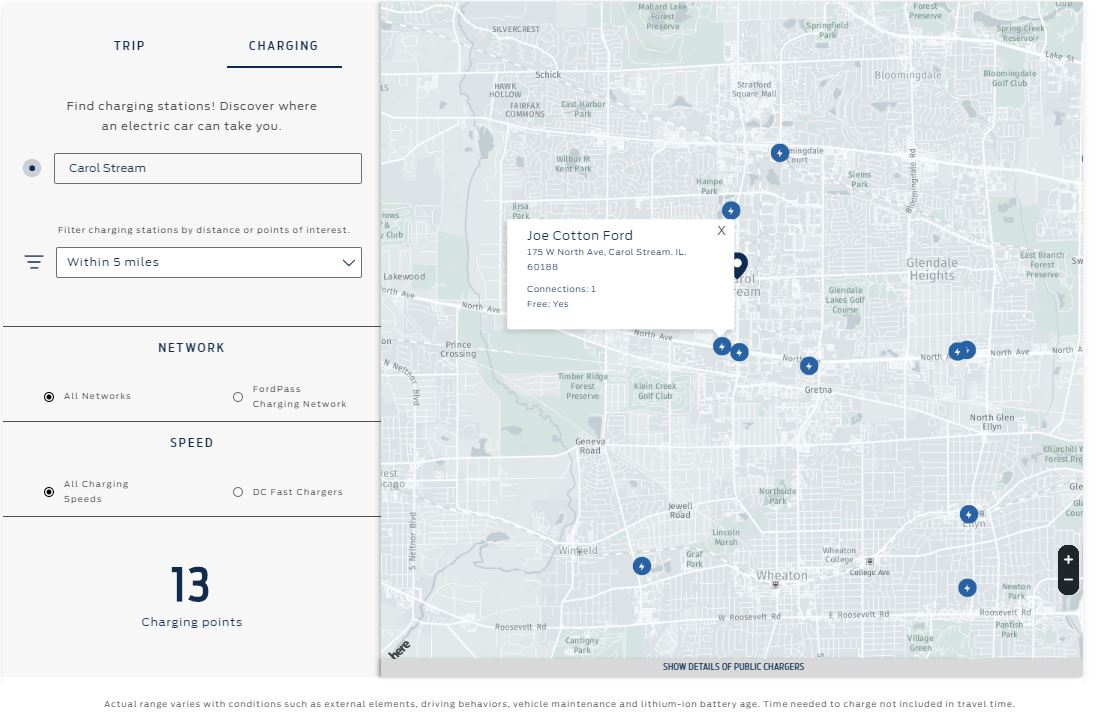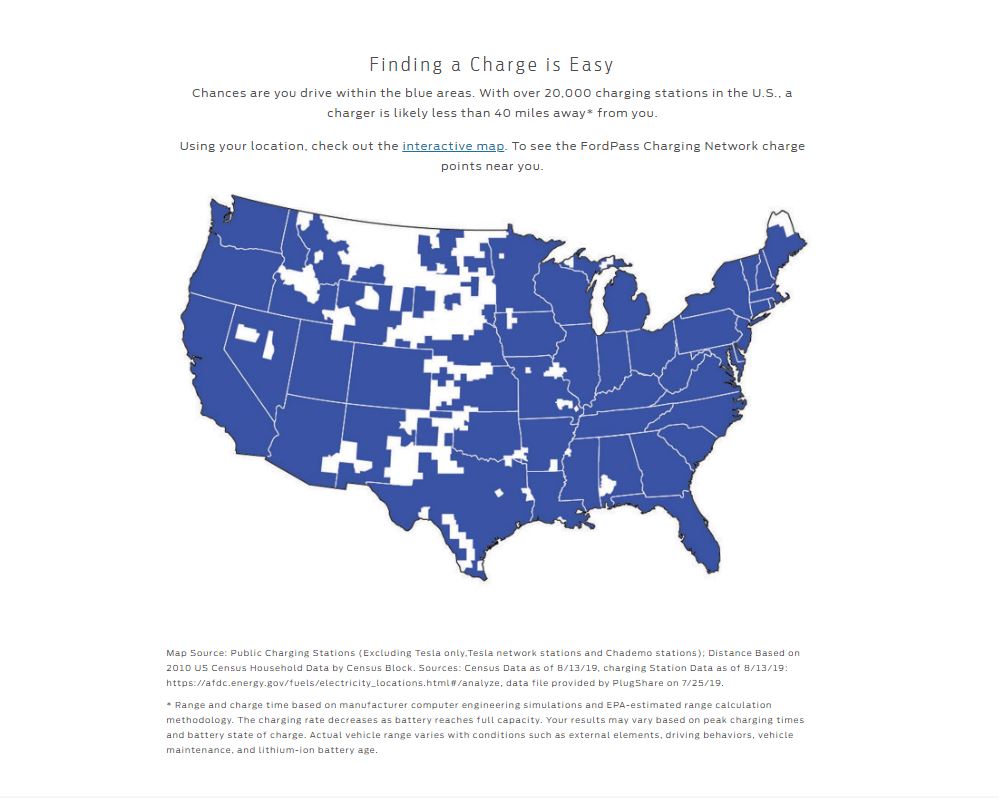 Potentially save time with a full charge overnight! With the 150kW DC Fast Charger, get 47 miles of range within 10 minutes!
80% of electric vehicle charging happens at home. Ford offers multiple home charging solutions to fit your needs– the Ford Mobile Charger comes standard while the Ford Connected Charge Station is an option that fully charges your vehicle overnight.
-Est. 32 miles of range per charging hour, using the optional Ford Connected Charge Station installed in a (240V) outlet
-Est. 22 miles of range per charging hour, using the Ford Mobile Charger in a 240V outlet
-A slow but convenient charge, using the Ford Mobile Charger in a standard (120V) electrical outlet
For the fastest possible charge at home you will want the available Ford Connected Charge Station. This is a great solution for those with longer commutes or who want to enjoy connected features. The Ford Connected Charge Station can be included with your Ford Credit financing agreement.
To make your experience hassle-free, Ford teamed up with Amazon in the U.S. for all your installation services.
FEDERAL AND STATE INCENTIVES

$7500 Potential Government Incentive. YOU MAY QUALIFY FOR FEDERAL INCOME TAX CREDITS AS MUCH AS $7,500. Depending on where you live, and your personal tax situation, you may qualify for Federal, state and city tax incentives for driving an all-electric vehicle.

SCHEDULED MAINTENANCE – ESTIMATED 38% LOWER COSTS VS. COMPARABLE VEHICLES. Electric vehicles have fewer moving parts, which could potentially lower scheduled maintenance costs.

OTHER AVAILABLE UTILITY SAVINGS AND INCENTIVES. You could be eligible for additional savings. Make sure to take advantage of all of them—local utility companies may offer additional rebates or lower charging rates for electric vehicle owners. Check with your local utility provider for complete details.
Testimonials
DealerRater - 5 Stars
1-25-2020
Facebook - 5 Stars
1-21-2020
Google - 5 Stars
12-7-2019
Dealer Rater - 5 Stars
12-3-2019
Google - 5 Stars
12-1-2019
Dealer Rater - 5 Stars
11-26-2019
Google - 5 Stars
11-26-2019
Dealer Rater - 5 Stars
11-22-2019
Facebook - 5 Stars
11-19-2019
Google - 5 Stars
11-15-2019
Facebook - 5 Stars
11-14-2019
Google - 5 Stars
11-6-2019
Dealer Rater - 5 Stars
10-22-2019
CarGurus - 5 Stars
10-19-2019
Cars.com - 5 Stars
10-14-2019
Dealer Rater - 5 Stars
10-10-2019
Google - 5 Stars
10-4-2019
Read More