Ford has announced that they will be releasing another Bronco in 2020, currently dubbed as the "Baby Bronco". Ford has been tight-lipped about this upcoming SUV but looking back on past models might give us an indication of which features and design elements they might bring back into the new Bronco.
First Generation (1966-1977)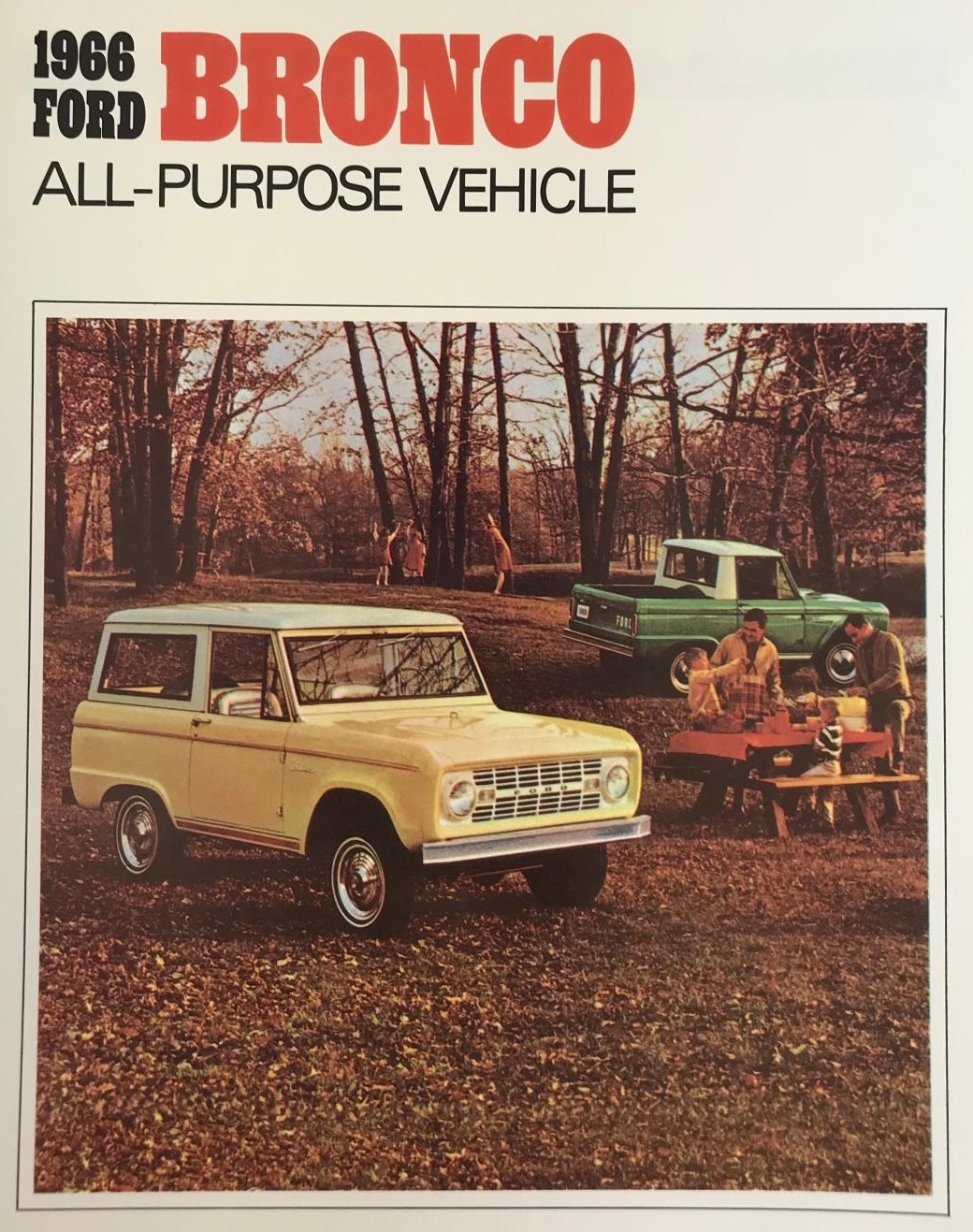 The Bronco was the brain child of the Ford product managerDonald N. Frey in the early 1960s, (a busy guys back then, he also conceived the Ford Mustang), Lee Iacocca approved the final model for production in February 1964. The original 1966 Ford Bronco was an ORV (Off-Road Vehicle), even though the '66 Bronco brochure says, All Purpose Vehicle. It was intended to compete with the Jeep CJ and the International Harvester Scout.
The four-wheel-drive '66 Bronco had a 92-inch wheelbase and was 152.1 inches long. It was powered by a solid-lifter version of Ford's proven 170-cubic-inch overhead-valve six-cylinder engine that developed 105 horsepower at 4,400 rpm.
In 1966, Ford offered 3 body types, including a two-door wagon and half-cab pickup, and open-body roadster. At its $2,194 base price, the Bronco sold approximately 24,000 vehicles the first year.
Second Generation (1978-1979)
12 years later, the second generation of the Bronco debuted. The redesign was now a single, three-door model with a removable hardtop. The second generation introduced a new Bronco staple, the rear window that lowered into the door.
Third Generation (1980-1986)
The third generation redesign included an actual Ford logo, opposed to the F-O-R-D spelled out that was common amongst Trucks and SUVs at the time. The Bronco now had a six-cylinder engine to complement the capable V-8. The third generation also made the off-road vehicle more compatible for on-road driving.
Fourth Generation (1987-1991)
The fourth generation brought few new design elements. It looked like an SUV version of the F-series pickups. However, they did upgrade interior element in order to help the SUV hit its top speed at 100 mph.
Fifth Generation (1992-1996)
The fifth generation is probably most known for the O.J. Simpson car chase before his arrest. This Bronco got rid of the removable hardtop making it a fixed roof. However, many who liked their Bronco to have more truck-like features still gravitated towards the older models.